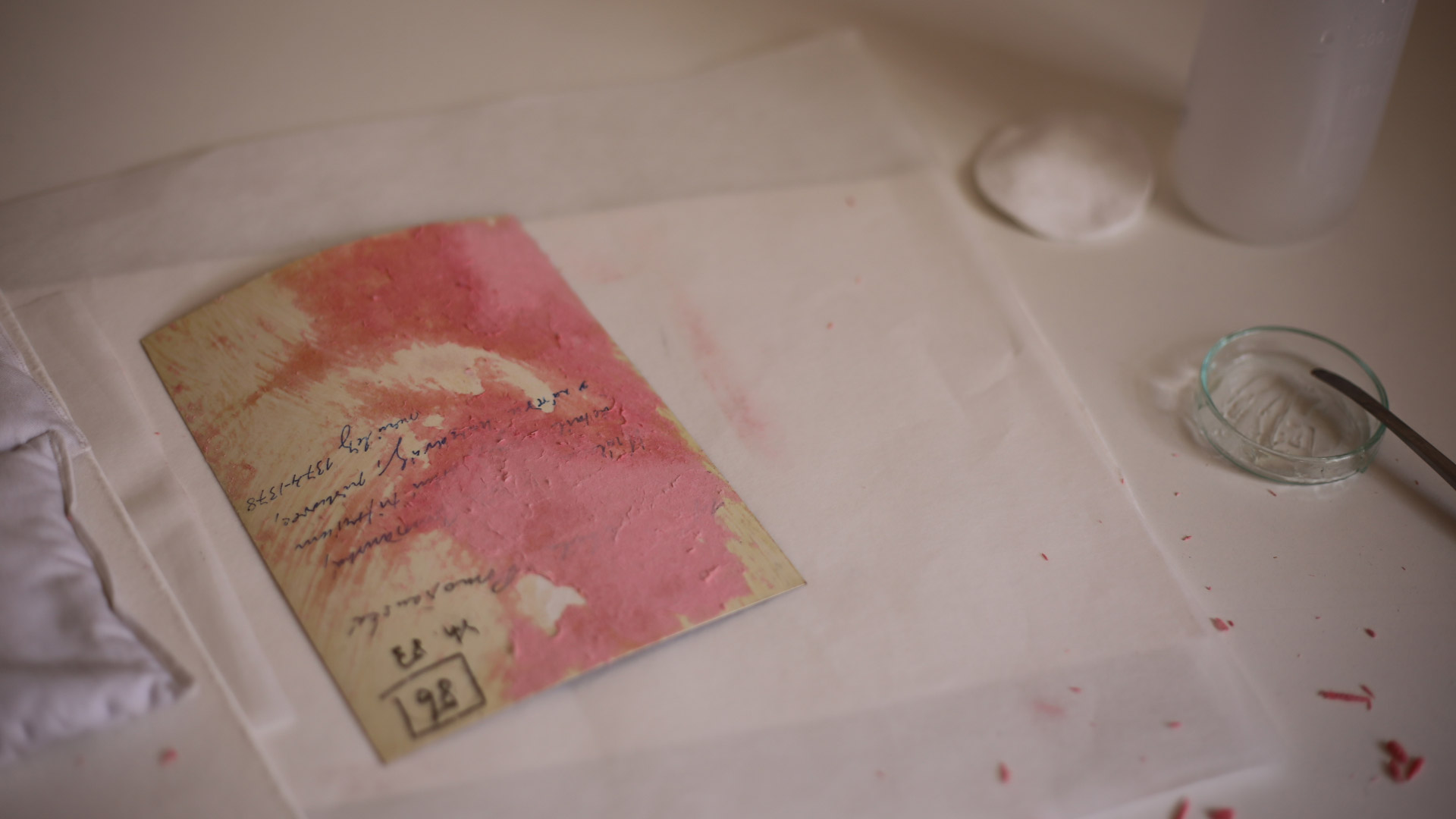 Conservation Studio
The conservation studio has been a part of the Documentation Department since 2009 and it has participated in many important institutional projects during more than ten years. The studio was established in the building of the institute in Husova street on the occasion of the Resurrected Treasure project, which has been supported by the EEA and Norway Grants. Within the framework of this project was selected 22 000 items of the most valuable photographs of the collection of IAH, which required a customized preservation approach.
This pilot event was followed by the project Renewing the Buquoy Cultural Landscape (NAKI 2011-2015). One part of a series of advanced-level workshops in photograph conservation offered by the Getty Conservation Institute was hold in IAH in July 2015. Institute was co-organized this workshop on the topic "Photographs and Their Evnironment: Decision – making for Sustainability. In folowing years 2016-2020 conservation studio was involved in three NAKI II projects (Josef Sudek and Photographic Documentation of Works of Art: From a Private Art Archive to Representing a Cultural Heritage, Traces of Creation. Saving the heritage of great sculptors of the first half of 20th century – Restoration and care for sculptural monuments made of plaster and Searching for provenance of movable cultural assets nationalised in 1945 from the citizens of German nationality in the region of northern Bohemia)
Conservation studio systematically treats collection items, including preparation for loans for exhibitions and digitization. The studio has also been providing preventive care for institutional collections for a long time.
Conservators provide consultations focused on the paper and photographs conservation.
Contact: dolezalova@udu.cas.cz